My New Design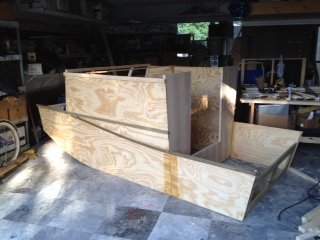 I received my epoxy/fiberglass order on Friday - thank you! I just flipped it this afternoon. I have chine logs to put on the outside and then I start on the hull. It will be 3/8" plywood. The windows will be the last thing I cut in.
I have a 4hp Evinrude - it's a nice 30 year old model to power it with - I picked up for $120 with a 6gal gas tank. So far I have used 2 sheets of 1/4" BC ext and one sheet of 5mm luan for the rear frame. I expect to use 3 sheets of 3/8 (hull and top-side roof panels), and one sheet of 1/2" for the transom and front bow decking. If I have sized this right on the width and side angle (94 degrees). I might be able to slide it in the back of a 8ft pickup bed (angled over the wheel wells). She will hang out over the tailgate about a foot. If not, then the next one that is built will have better measurements. If anyone is interested in plans and it proves seaworthy. Any suggestions will be welcomed.
Mark Smith
---
Cachivache
After a strong wave hit we decided to change the windows on "Cachivache". Before and after photos included.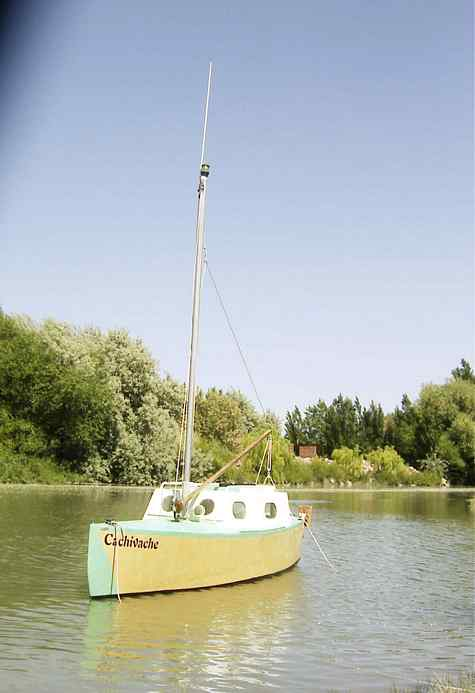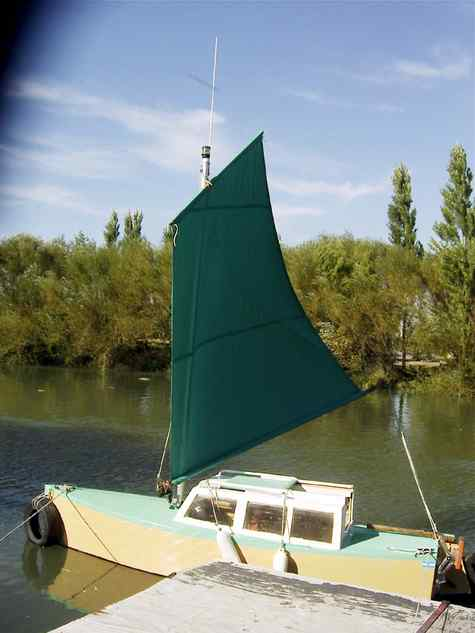 Alberto
---
Bob's Models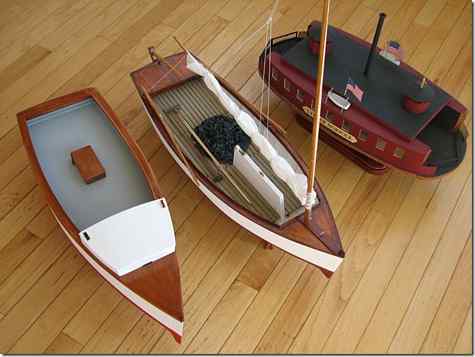 The B&B Model Boat Shop has been busy turning out models of Chesapeake Bay work boats. The models are of an Oyster Boat, a 1930s era Crab/Oyster boat and the old Portsmouth/Norfolk steam ferry. These models will be donated to charities that include St. Mary's Home for Children, Girl Scouts and Lynnhaven River Now.
Merry Christmas to all.
Bob Guess
---
Thought this would give you a laugh...
J B Panter
---
Ship's Wheel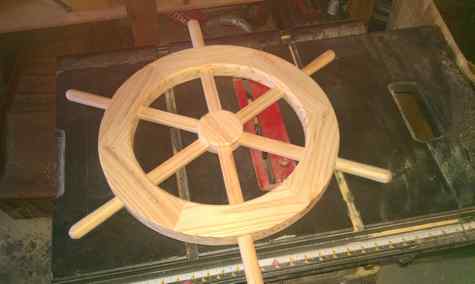 I made a fairly nice ships wheel out of just a 2x4.
Gordo
---
Unknown Boat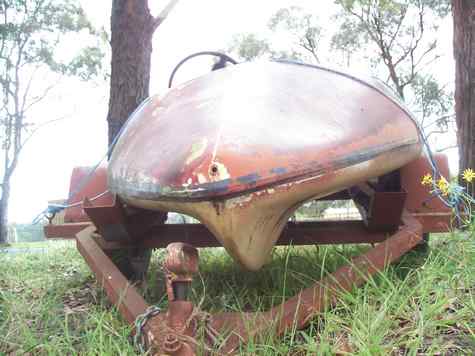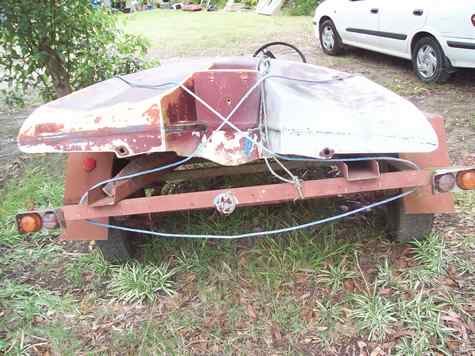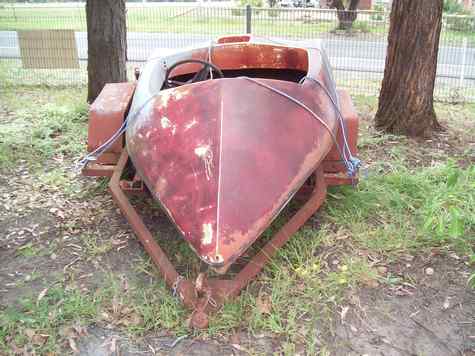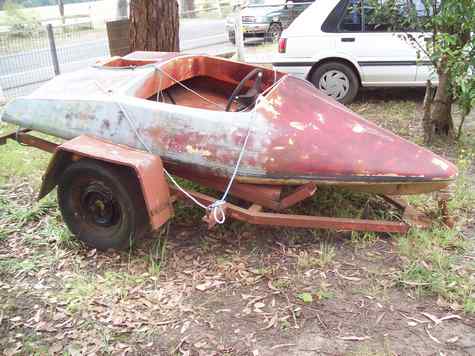 I have found this boat and would like to know who made it? The owner said it came from Florida and came from a fun park that's all that is known about it.
Stewart
---
Product of the Week: Barnacle Buster™
Marine growth build-up is the #1 reason water cooled equipment malfunctions. These deposits will reduce equipment effectiveness which will often result in costly downtime. Even a thin layer of growth - as little as 1/64" - can result in a 15% decrease in efficiency.
While conventional methods of cleaning such as mechanical brushing do have some success, harsh acids are harmful to the user, the equipment, & the environment and in many instances, these methods result in damage to the equipment.
Barnacle Buster™ from TRAC Ecological Products is a safe, non-toxic and biodegradable marine growth remover specifically formulated for cleaning seawater cooled equipment. With minimal dismantling required, Barnacle Buster can be safely re-circulated through seawater cooling systems, dissolving barnacles, zebra mussels, calcium, rust, lime & all other mineral deposits. Most applications can be completed within 4 hours. Available in (US) quart and gallon bottles (ready to use and concentrate) and a five gallon pail.
More info: www.trac-online.com
---
Product of the Week: Safe Launch Drain Plug Reminder System
Never forget the drain plug again.
Missing drain plugs are a common cause of trailerable boat and personal watercraft sinkings. The Safe Launch Drain Plug Reminder System places the reminder where it's needed the most - in the drain hole. Simple and easy to install - attach the Safe Launch strap to the tie down strap nearest your boat's drain plug. Insert the flex hook into the drain hole. MSRP US $19.95.
More info: www.safelaunchstore.com