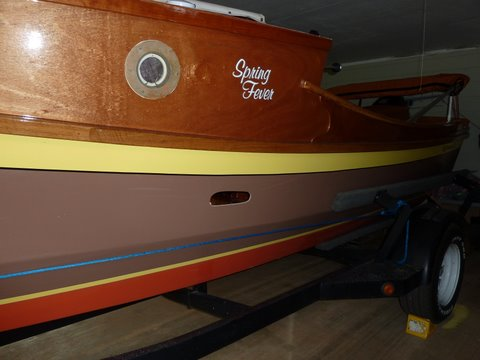 This is the damaged area. I was pushed into the corner of pier trying to launch on a very windy day on a 21 mile long lake nearly a mile wide, the largest oxbow on the Mississippi River. Lake Chico in Lake Village, Arkansas to be specific.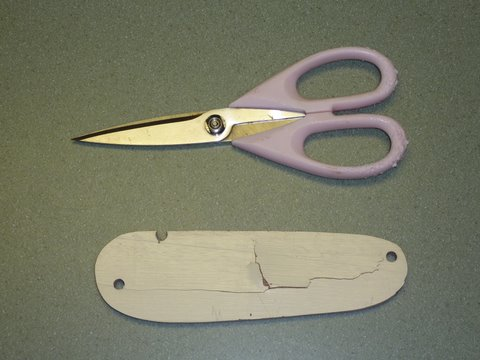 This is the broken piece viewed from the inside. It hardly showed on the outside. I drilled a hole at each end of the damage and a starter hole for the zig saw. All this from the inside. I then went to the outside and freehanded an oval going outside of the two end holes.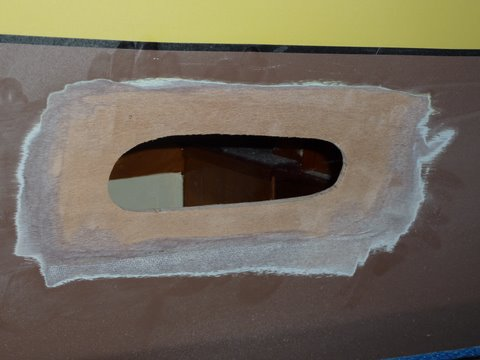 With a coarse belt sander I sanded down to the bare wood inside and out. This included a lot of fairing material close to the bottom.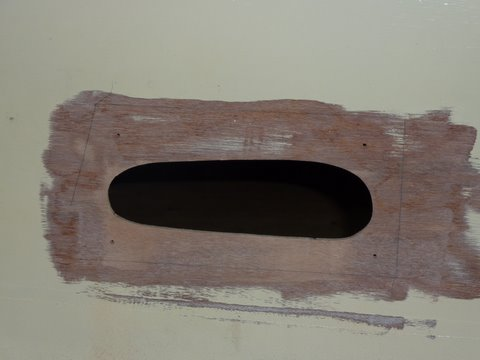 As seen from the inside.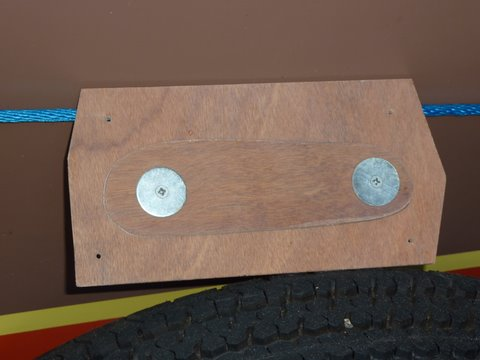 I had my wife hold a crap piece of wood on the outside while I drew a line around the opening from inside the boat. I cut it out with a zigsaw. I took a larger piece, same 1/4" material, that would cover the area appropriately and drew a line on it also just to know where to position the patch. I attached the oval with sheetrock screws and fender washers. I positioned this on the inside and drilled more holes to position the backing piece on the boat. I took the patch off, took four more sheetrock screws and fender washers and added wax paper over the fender washers to keep epoxy from sticking to them. I then slathered epoxy on the patch and within the lines of the backing plate, screwed them together and slathered the inside of the boat over the sanded area as well as the back of the backing plate. Using the screws that were prepared I screws the pieces together as can be seen from the outside view (48) and inside view (50) below. Finished coating the inside and mixed some flour with what was left of the epoxy and filled the cracks around the patch from the outside. Have to work fast before the epoxy sets, I used slow hardener as it was hot outside.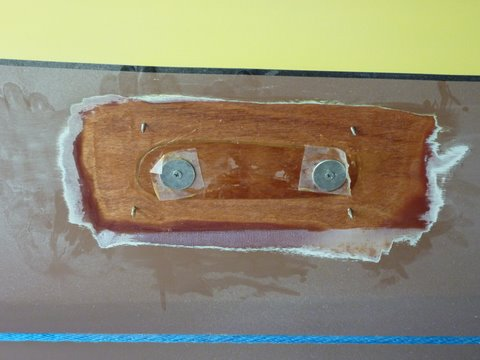 Outside view (48).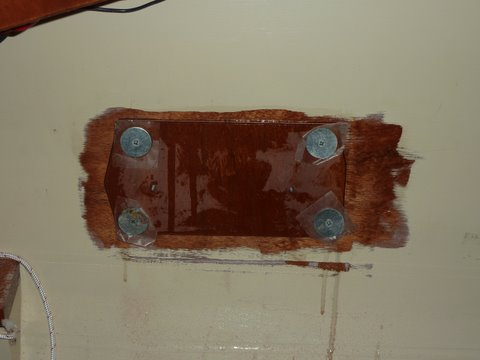 Inside view (50).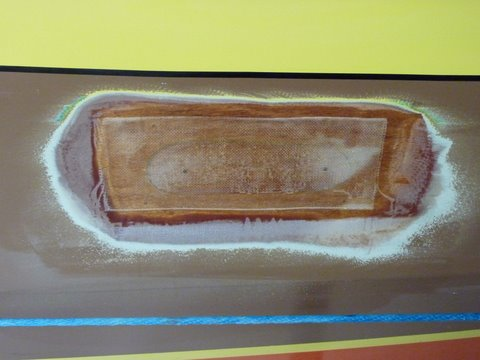 This shows the patch from the outside sanded and covered with a piece of 6" fiberglass.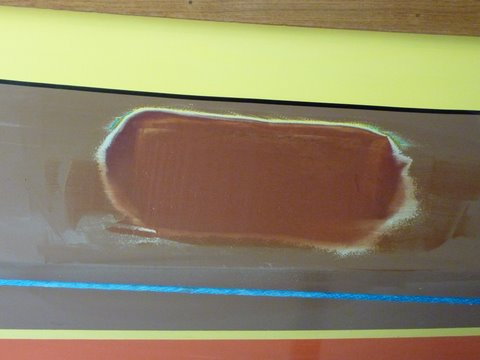 First thickened epoxy over the fiberglass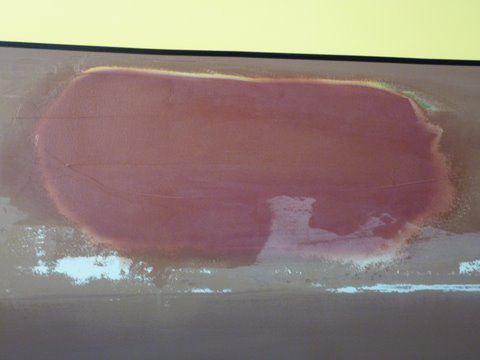 Second but not the last thickened epoxy to fair the outside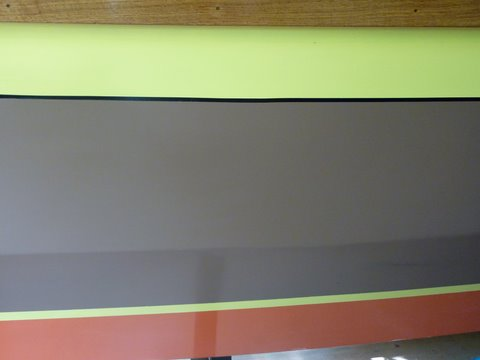 Finish from the outside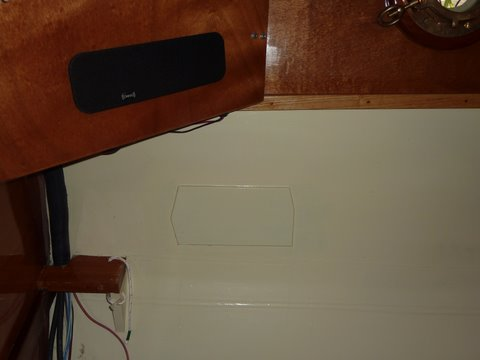 Finish from the inside. Cushion will cover bottom 2/3 of patch. Note: blue line on some pix are the rope on the trailer used to guide the boat to the winch.