Another SOF
Sandra had so much fun with her Skin on Frame boat, I just had to do one too. Part of the problem was that I had so much fun paddling it at Anahuac last weekend with Jerry Scott (see below)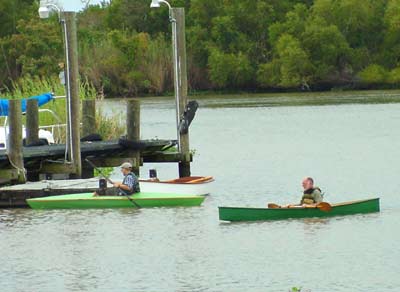 Of course, I couldn't do it exactly the same, so I took the plans and lengthened the boat by a foot and reduced the beam by a couple of inches. I was after a bit more speed, and I am willing to sacrifice a bit of stability to get it.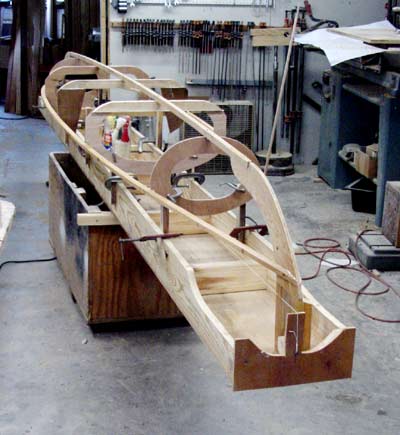 Also, I wanted to get the weight down, so I made the bulkheads from 1/4" ply and the stringers from some Western Red Cedar I was lucky enough to find at a local lumber yard.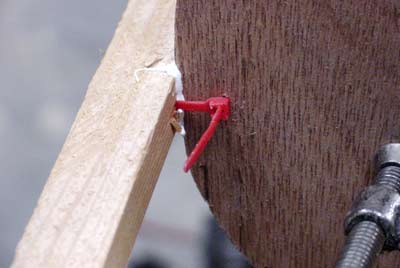 Sandra's boat was stuck together with SS screws through the stringers into the bulkheads, but since the 1/4" ply would not take screws, I opted for a dab of 3M 5200 and a cable tie.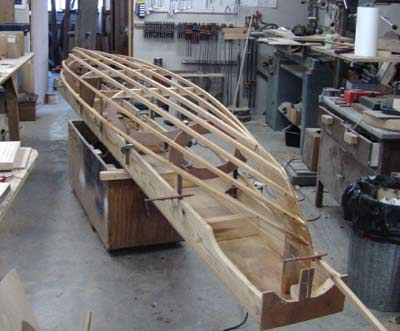 Also, I decided to make the whole thing on a strongback (recycled from a lapstrake canoe) as I didn't think the cable ties would hold the form steady. Now that it is this far along, I think I will let the 5200 set up then remove it from the strongback to do the top.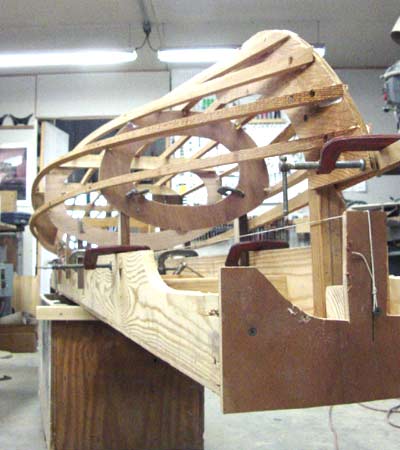 After that, I'll stretch the canvas, paint it, and bingo - it's a boat.
Chuck