Bölja
Hi Chuck!
Sending a couple of pictures of a skin on frame kayak I built some time ago, a small boat called "Bölja" (swedish for "billow" or "wave" I guess).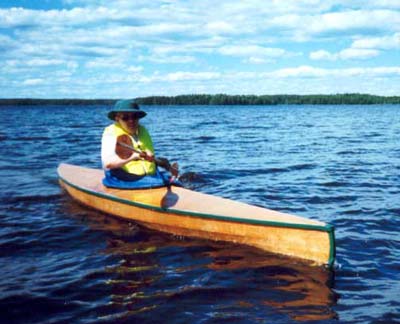 It´s an old design , drawn in 1909 by swede Gerhard Högborg. The kayak isnt very big, 4 meters long, and 0,7 in width. It can be equipped with a sail and rudder or paddled. Its not a fast boat, but very stable and roomy, and tracks well.
"Bölja" was the first boat I built, from prints in an old book about different kinds of sports. I made some adjustments to the design, it was after all drawn in pre-plywood time, and made the cockpit coaming and some of the ribs of ply.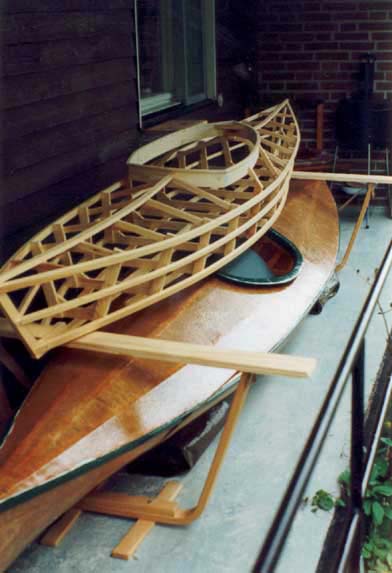 In the picture above, you can see a later skin on frame design, "Nuuk" a simple kayak I drew myself. Its still waiting to be canvas covered.
Also sending a scan of the prints (above). Since they are nearly a hundred years old, I figure copyright laws dont apply? Mr Högborg wont mind.
Thanks.
Magnus Ericsson, Gävle.