How the Menace Happened...
By Gavin Atkin
One Saturday last autumn, several circumstances came together and gave me an idea. My daughter Ella was due to attend a party. There were a couple of sheets of ply, some glue, and some galvanised nails in the garage waiting for a good idea to happen to them. I was curious about the performance of the simplified flat-bottomed Mouse variant known as the Skinny Mini first developed by David Colpitts.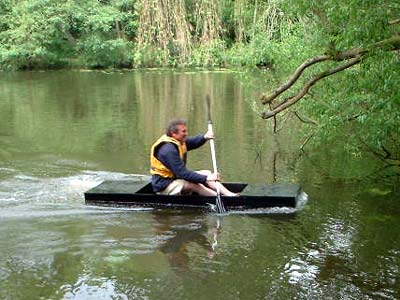 The idea, naturally, was to get Ewan to build a Skinny Mini. It would be his first boat building project but I thought that his bright nine-year old mind would cope with marking out the coordinates and could handle most of the rest of the building process except for some of the gluing and painting. He's asthmatic, as I am, and I'm concerned to avoid making his condition any worse through exposing him to chemicals.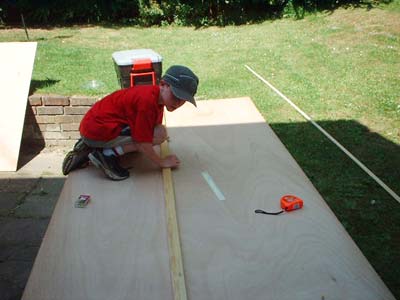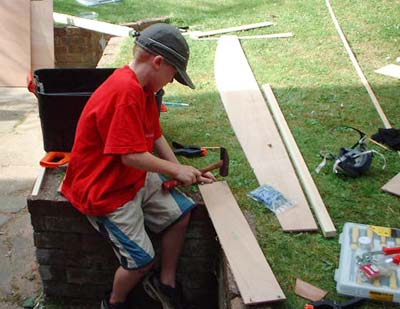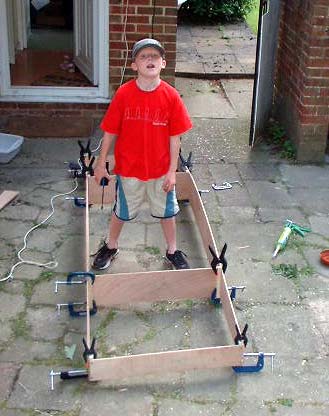 Anyway, as the pictures show, Ewan marked out his ply, cut it, made up his frames and generally built his boat. Most of my help consisted of directing operations, but I did drill holes for his nails, and I later painted the boat wearing a respirator.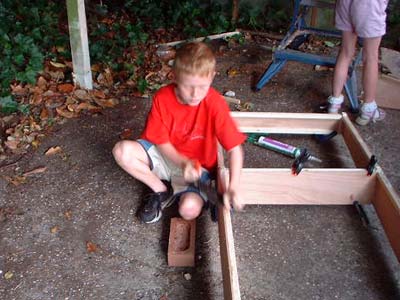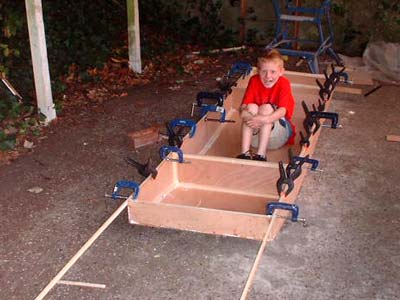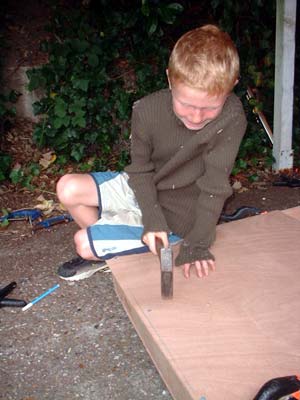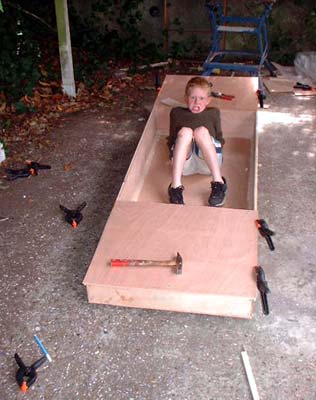 And yesterday, May 22nd, we finally launched the Menace at my friend Jim's lake. It's not quite the boat that the standard Mouse is, but it's a splashy, wet and fun little thing that is perfectly good for a small lake as you will also see from photos of the event, and pretty good for playing silly wet games with a football. Speed-wise, the Menace when powered by a ten-year old with a double paddle turned out in races to be pretty even matched with the single-paddle 12ft open canoes we were also playing with that day.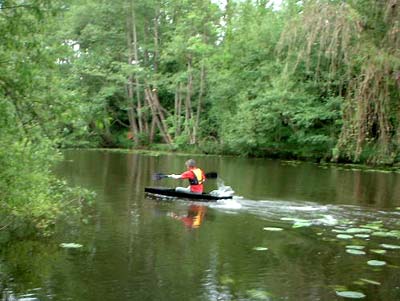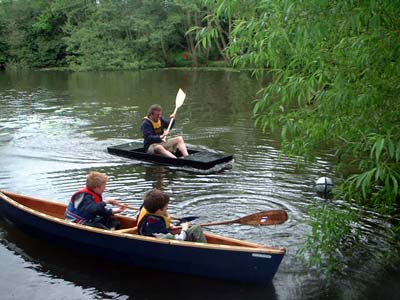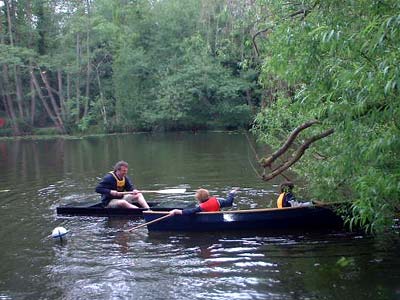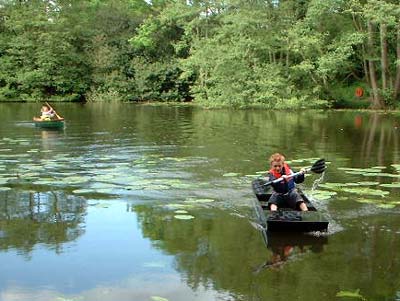 The last photo shows Ewan landing Menace as we have learned to do: you point it at the beach, paddle as fast as you can, run up the beach and step out over the bows without going near to touching the water.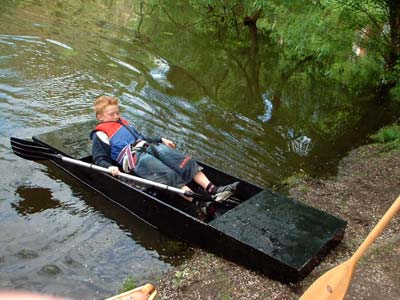 I think it might take six hours for the average adult to build this little boat, and it only took a little more for Ewan.
Gavin