Hi Chuck and Jim,

Finally got a couple pics of 'Aja' to send. Remember a band called "Steely Dan"? Even though it's the same name as their album, it actually stands for A(dam) , J(essica) and A(manda). Jessica and Amanda are my 14 and 12 year old kids. They were over this weekend and they were helping paint.

As you may recall, I had contacted Jim Michalak about the raised, extended cuddy. Roof was raised six inches and cuddy was extend six inches by moving the aft cuddy bulkhead rearward. Well, here it is.

This one shows the raised cuddy pretty good.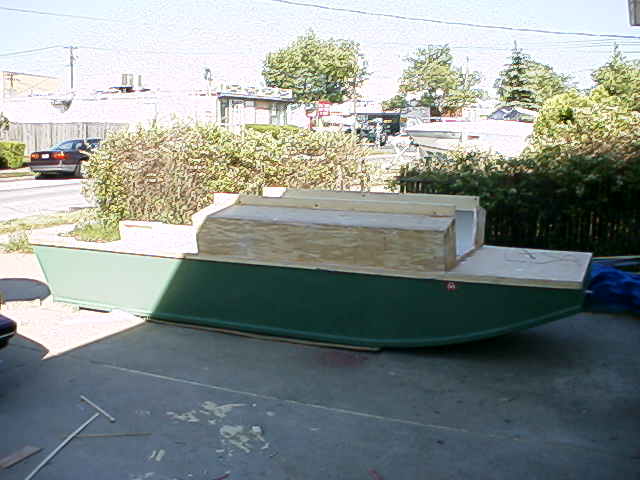 Here is from bow rearward. The only thing I would have done differently in retrospect would have been to keep the slot the same width at the top. With the raising of the roof, it widened the slot about six inches overall, keeping the same angle on the verticles.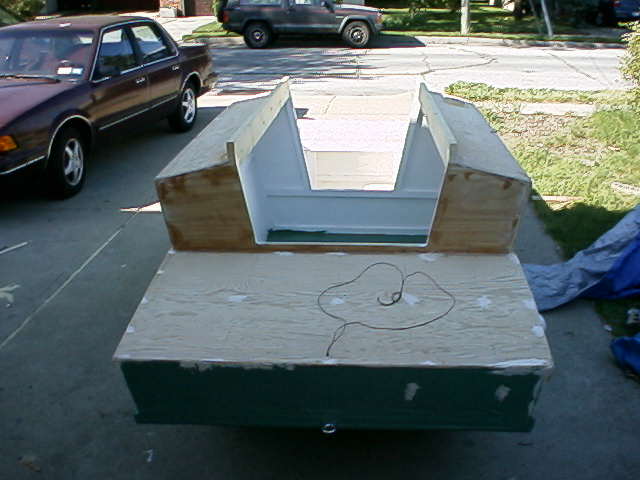 This one shows one of the 'inwales' I added to the insides of the cabin, to stiffen them up a bit.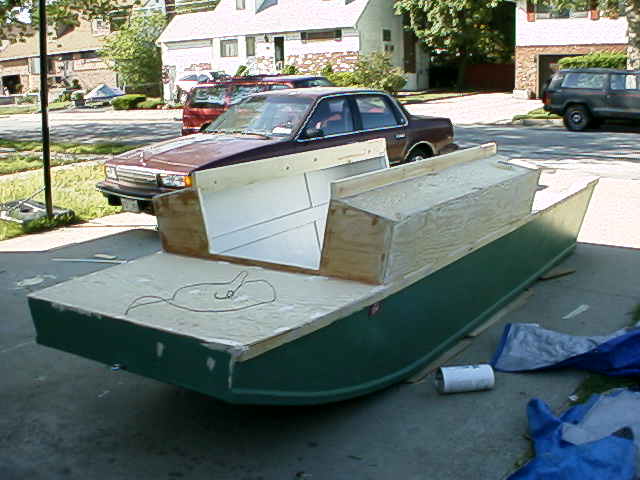 Here is the bench I built in just ahead of the motor well. I know it looks kind of high (seat height is 17 inches), but it gives me good visibility over the raised cuddy roof. The space between the uprights is just wide enough for my gas take to fit through.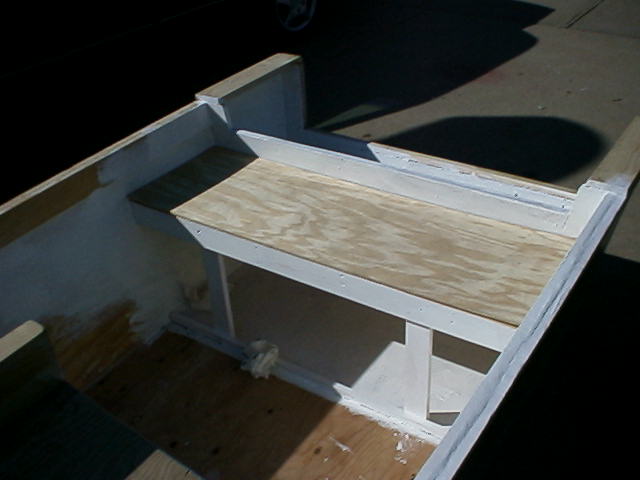 Got a few extras I'm putting in this week. Nav lights and a telescoping fold-up swim ladder. The swim ladder is being mounted on the bow, swings up to lay flat on the bow deck when not in use, swings down and telescopes to three feet long when deployed. I'll send a pic of the finished product next weekend.

Should be able to make the shake-down cruise this coming Saturday. I'll let you know how it goes. Take it easy.

Adam Abrego nyff222@optonline.net
(CC: Jim Michalak